Worker safety and OSHA compliance are inextricably linked with Infection Control policies and procedures.
Pathogenic microorganisms that can be found in human blood and can cause disease in individuals are known as bloodborne pathogens. Human Immunodeficiency Virus (HIV), Hepatitis B Virus (HBV), Hepatitis C Virus (HCV), and other infections are among them.
Why is the Bloodborne Pathogen Standard Important?
In response to the growing number of exposures in the American workforce, the Occupational Safety and Health Administration (OSHA) established the Bloodborne Pathogen Standard (BBP) in 1991. The main reason for establishing this standard was to safeguard an estimated six million employees who were at of injuries and disease via risk exposure to Bloodborne Pathogens.
Furthermore, everything from the requirement for facilities, to designing an exposure control plan for personnel training, to post-exposure practices was covered by the standard. Given the fact that compliance with the standard is mandatory, violations of it are among the most frequently cited by OSHA.
While your facility's safety officer may oversee OSHA regulations, numerous Infection Control best practices and procedures have an impact on OSHA compliance, especially concerning bloodborne pathogens (BBP), and more recently COVID19.
Noncompliance with OSHA's Bloodborne Pathogens regulation could possibly cost your company a great amount of revenue, as stated in a summary obtained from the OSHA Office of Management Systems. In fact, BBP violations involving general medical and surgical hospitals dated throughout July 2009 to June 2010 are included in the report.
Top Five Expensive OSHA Bloodborne Pathogens Fines
Listed below are the top five most frequently cited and most expensive OSHA bloodborne pathogens fines. These fines typically necessitate education or work from IPs who may need to train frontline personnel or implement policies concerning OSHA standards.
Review the following citations and double-check that your facility is performing the proper procedures.
For general medical and surgical facilities, the most common violations are:

Ranking

Occupational Safety and Health Standards (Part 1910)

Average Initial Fine

1

1910.1030(d)(2)(i) Bloodborne pathogens. Employee exposure is not eliminated or minimized through engineering or work practice controls.

$1,371

2

1910.1030(d)(4)(iii)(A)(2). Sharps containers are not easily accessible, are not kept upright during usage, or are not replaced on a regular basis, allowing them to overfill.

$416

3

1910.1030(c)(1)(iv) Bloodborne pathogens. The exposure control plan is not reviewed and updated at least once a year, and more frequently as needed, to reflect new duties and practices.

$1,297

4

1910.1030(h)(5)(i)(A) Sharps injury log does not include the type or brand of device.

$117

5

1910.1030(c)(1)(ii)(C) Procedures for evaluating the circumstances surrounding exposure incidents are not included in the exposure control plan.*

$2,277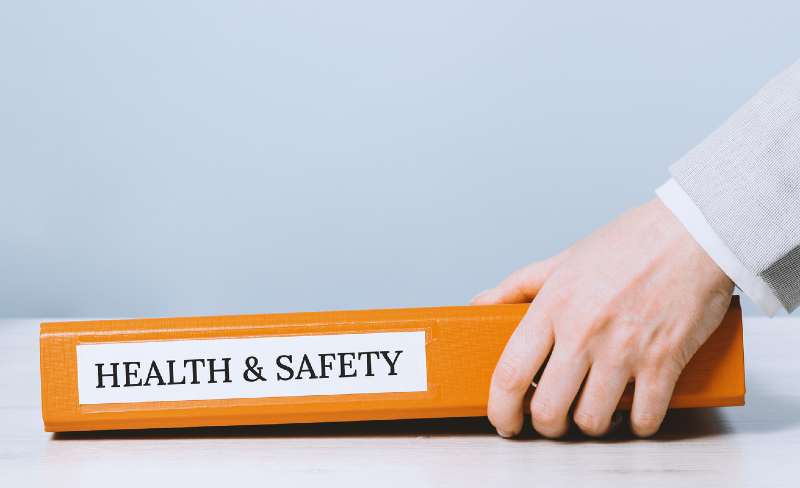 For general medical and surgical hospitals, the most expensive violations include:

Ranking

Occupational Safety and Health Standards (Part 1910)

Average Initial Fine

1

1910.1030(c)(1)(ii)(B) Inadequate exposure control plan covering measures of compliance, HIV and HBV research laboratories and production facilities, hepatitis B vaccination and post-exposure evaluation as well as follow-up, employee communication regarding hazards, and recordkeeping.

$4,960

2

1910.1030(f)(3)(ii)(C) The exposed employee was not given access to the results of the source individual's testing.

$4,500

3

1910.1030(c)(1)(ii)(A) The exposure determination requirement was not included in the exposure control plan.

$3,700

4

1910.1030(f)(3)(iv) In accordance with US Public Health Service standards, no postexposure prophylaxis was administered.

$2, 500

5

1910.1030(c)(1)(ii)(C) The procedure for evaluating the circumstances leading up to exposure incidents is not included in the exposure control plan*

$2,277
Avoid OSHA Bloodborne Pathogen Citations and Fines: Checklist
Check Your Exposure Control Plan
The basis for compliance is an exposure control plan (EPC), in which the employer establishes a written plan to safeguard their employees against bloodborne pathogens. It is necessary to have a written strategy to comply with the law. Without this plan, the employer will be without a program and will be unable to adequately protect their employees. It is also against federal law, and the company will be labeled "non-compliant" and could be penalized. In addition, certain states may have their own standards than noncompliance will breach.
In circumstances where one of your employees comes into contact with another person's blood, he or she may need to be tested, counseled, and potentially treated. As workers are exposed to a bloodborne disease, they may need to take time from work to recover.
This has a consequence on your employee, his or her family, and any other employees who may be called in to fill in.
That is why an exposure control plan is important. It will aid in the protection of your employees from blood and other bodily fluids. More importantly, exposure incident expenses can be reduced by protecting your employees.
On the other hand, noncompliance of exposure control plan (ECP) or post-exposure protocols was involved throughout all five of the most costly OSHA violations for general medical and surgical institutions.
Specific documentation requirements for the ECP were highlighted in three of the top five citations.
The costliest violation was an inadequate ECP, which included postexposure evaluation and follow-up, communication of hazards, and recordkeeping. The initial fines were around $5,000 on average.
Failure to disclose the source individual's tests results to the exposed employee was the second most expensive fine, with an initial charge costing approximately $4,500.
The third most common OSHA violation, which was approximately $1,300 per fine, failed to review and update the ECP at least once a year (or whenever necessary).
The fifth most costly violation was over $2,000 and entailed an ECP that did not include procedures for evaluating an exposure incidence. Additionally, this was also ranked as the fifth most recurring violation.
Needlesticks as well as other sharps-related injuries which expose healthcare employees to bloodborne infections remain a significant threat. According to OSHA, 5.6 million employees in the healthcare industry and associated occupations are at risk of bloodborne pathogen exposure at the workplace.
One of the top five most common OSHA citations was for not adequately protecting employees against sharps injuries.
The portion of the Bloodborne Pathogens standard that was most commonly cited was for not employing engineering and work practice controls to eliminate or reduce exposure. This serves as a reminder to facilities that updated sharps safety technology not only sufficiently secures the protection of your workforce but also keeps you clear of fines and citations from OSHA.
Violations involving sharps containers, such as failing to make sharps containers clearly accessible, not maintaining an upright position during the entire usage, or failing to replace containers on a regular basis or prevent them from overflowing, resulting in an average punishment of $416.
Sharps injury logs were the fourth most common BBP violation. Despite the fact that the average fine was only $117, several facilities failed to take the simple step of identifying the type and brand of equipment used in an exposure.
Bloodborne Pathogen Training
Part of the OSHA standard mandates the annual training of all employees in Bloodborne Pathogens. This ensures your employees are aware of the dangers and know the correct procedures and their responsibilities. You can train your employees using our automated Bloodborne Pathogens certification for groups to make sure your company is OSHA compliant.
The Occupational Safety and Health Administration (OSHA) established the Bloodborne Pathogen Standard (BBPS) in 1991 in response to the rising frequency of these injuries and exposures in the healthcare profession. The primary motive for adopting this guideline was to protect an estimated six million workers who were in danger of being injured or vulnerable. Thus, it is important to observe this standard not only to prevent expensive fines but also, to maintain the security and safety of your employees and patients.